Super Wings
Perhaps my best game yet. It placed 1st in a PDRoms competition and 2nd in a NeoFlash competition. The PDRoms compo had a rule that restricted each scene to 4 colors only, hence the gameboy-ish theme. It's my first game to feature a full soundtrack complete with music and effects. Almost everything is created/programmed by me: game logic, graphics, sound/music engine (maxmod), the only exception is two of the music tracks which were written by a couple of my friends. Comes with source code!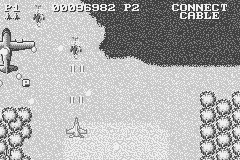 Download
Adventurer
One of my older games developed for a Kraln.com compo. It's still mentionable though. The gameplay is similar to Lode Runner; collect the rings and head to the exit while avoiding the bad guys. You can also pick up the red bricks and crush things with them! (or use them to cross pits). Comes with source code.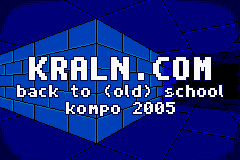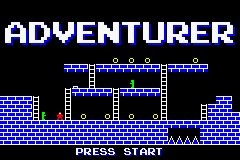 Download
Maxmod
An audio system for GBA and DS. It supports playback of MOD, S3M, XM, and IT modules. It's also written in 100% ARM assembly :).
devkitPro sources
How to Make Another MOD Player for the GBA
A tutorial.